Business Etiquette Webinar: Building an Exceptional Professional Image
Jules Hirst
Perception is reality, and what people think is true is true for them. This means your first impression may be the only opportunity you have to get in the door and market yourself. If you do not look and act the part, you will not get past the gatekeeper!
In today's fast-paced world where many people think social interaction is a series of text messages, etiquette still matters–especially when it comes time to get a meaningful job that can lead to a good career! This is much more than just "good manners." You need the skills and confidence to be able to handle yourself with grace and style in any situation and distinguish yourself from your peers—and competitors!
Join me for an interactive, power-packed workshop Building an Exceptional Professional Image.
You will leave with tools for creating a polished, professional image in 3 important areas:

1.  First Impressions
Appearance

Dress for Success
2.  Presence
Be Well-Groomed & Have Good Hygiene

Body Language

3.  Manners
Dining Etiquette 101

Manners at Business Functions

Business Communication

This 60 minute workshop is based on my chapter in the book "The Power of Civility" in which I discuss six keys to Building an Exceptional Professional Image.

Join me
Date: November 2, 2012
Time: 2:00pm – 3:00pm
Includes:
 PDF of Jules' chapter in the book The Power of Civility
 15 minute One-to-one follow via Skype
 Access to our facebook group "Minding your P's & Q's" where you will receive additional etiquette guidance.
Your investment: $17.00
You are your own brand. You have to market yourself and present yourself as a worthy investment for potential employers or clients.
**********************************************

About the Presenter, Jules Hirst: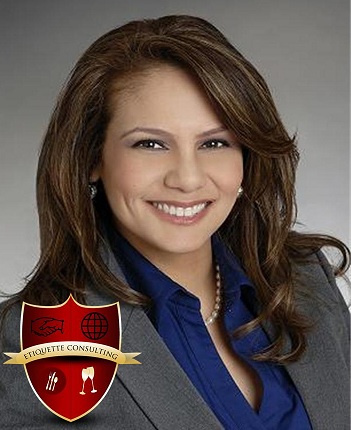 Jules Hirst is a sought after speaker and co-author of  Power of Civility.  She conducts lectures, workshops, seminars and webinars specifically designed to elevate the lives and positions of  Youth's, Teens, College Students and Business Professionals
Jules has been interviewed by and quoted in a variety of media including ABC World News,  NBC Nightly News, San Diego Tribune, Yahoo Shine, The Smart Show and Tech Goes Strong.