Workshop: How to Win Potential Customers With a Handshake
Jules Hirst
Do handshakes matter? YES, if you want to connect with others and make the best possible impression.
Far more than you may realize, we unconsciously judge others by their handshake.  Also, handshaking is a form of non-verbal communication that says SO MUCH about a person.
Join me for a FREE workshop "How to Win Potential Customers With a Handshake" 

Here are a few of the topics that will be covered:
When to Shake Hands
Components of a Good Handshake
Types of Handshakes
Tips for the Perfect Handshakes
Date: August 6, 2012

Time: 6:30 – 8:00 PM
Networking & refreshments 6:30
Workshop begins 7:00
Location: Checa Chic Boutique
3004 Lincoln Boulevard  Santa Monica, CA 90405
Your Investment: free
Reserve your spot only 15 spots available.
  About the Presenter, Jules Hirst: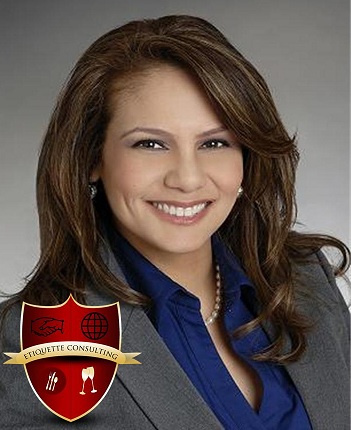 l-source-marker_0.9685861654645773″ style="font-size: 15px; font-family: andale mono,times; background-color: transparent; font-weight: normal; font-style: normal; font-variant: normal; text-decoration: none; vertical-align: baseline;">Etiquette Expert Jules Hirst  president of Etiquette Consulting, Inc. She offers workshops on a variety of business, social and dining etiquette topics and is a contributing author of The Power of Civility. Jules has been interviewed by and quoted in a variety of media including NBC Nightly News, San Diego Tribune, Yahoo Shine, The Smart Show and Women's Online Magazine.  
Visit her webiste @ www.juleshirst.com. Tweet her @Etiquette411
About Checa Chic Boutique

Checa Chic Boutique is Proudly MOM owned & Family operated. We are Santa Monica's hidden gem!! We carry amazing clothing, accessories, hand-made jewelry, at AMAZING PRICES!! We get NEW shipments in weekly!! Fun.Affordable.Fashion!!